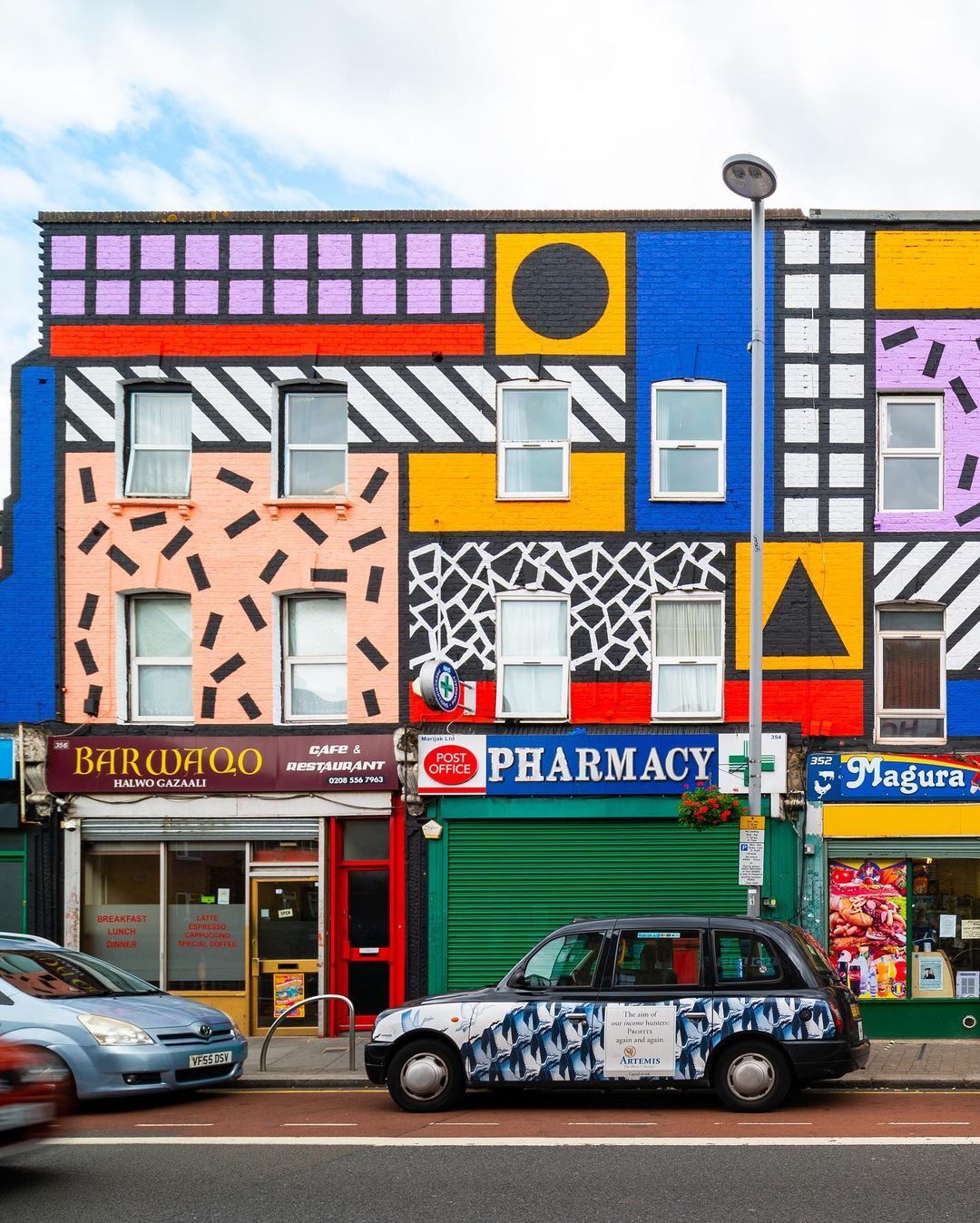 London doesn't just fill your stomach, it fills your feed
There's a photo op waiting around every corner, but it doesn't count until you've posted it on Instagram. Sorry, we don't make the rules. So, here's five of the best Instagram-mable places in London for the perfect scooter selfie....
Barbican Launderette
Find some synthwave and hit play on your Sony Walkman. We're about to travel back to the 1980s. Dystopian architecture but vibrant minds. Let's scoot on down to the Barbican Launderette. An old-style spot nestled in the Barbican Estates. Doing laundry is not necessary, but grabbing a shot for the 'gram is a must. 
Oh, and while you're there. Check out the Banksy x Basquiat pop-up piece too, located on Golden Lane. 
K2 Telephone Boxes, Covent Garden
A bit more lah-di-dah, but still very much photo-friendly. Covent Garden is filled with opportunity. From street performers to food heaven. But, we want to point you in the direction of the K2 telephone boxes on Broad Court... because you're not really in London without a pic next to a telephone box, are you?
If it's more colour you're after, then head to Neal's Yard instead. There's enough colour there to put Balamory to shame.  
Platform ¾, King's Cross
When we put on our Sorting Hat, we sensed that some of you are Potterheads. Well, we have a trick or two up our sleeve. Wander down to the wizardry world of King's Cross Station where you'll find *the* Platform 9 ¾. 
But, here's a disclosure: it's just an ordinary brick wall. So, don't get any ideas of whisking our scooters off to Hogwarts –– although, they'd bring a new element to Quidditch. 
Street Art, Shoreditch
If you want more of an artsy backdrop, look no further than Shoreditch. It's a place where street art isn't on the buildings, but more like the buildings are underneath the street art. Proper vibey.
Brick Lane is the obvious place and it's always worth meandering down the street. But make sure you add Ebor and Whitby Street to your itineraries as well. 
Walala Parade
No, you're not looking through a kaleidoscope. Walala Parade might be tough to pronounce, but it's worth pouncing on this photo op. Thanks to a collab between Deeney's (home to haggis toasties), Mighty Elk and Wood Street Walls, Leyton High Road has a new transcendent look.